tcpfilms » homepage
Tempestas et Caelum Films
Students' Perceptions Change about the Dust Bowl after Watching Stinging Dust & Forgotten Lives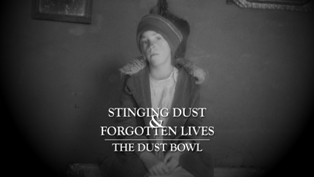 The film, written and directed by EIU Geology/Geography instructor Cameron Craig, has been used in two courses in every semester since the fall of 2008 for the purpose of changing students' perception about the harsh conditions and the strong emotions humans endured during the Dust Bowl.
Before Craig shows the film, he asks his nearly 125 students what they know about the Dust Bowl. Many students respond with, "It was dusty," or "People died." After a few minutes of discussing the prior knowledge of the what the students know, he shows the film. Craig enjoys observing student's reactions to things by watching their facial reactions to certain points in his films. "It is amazing to see the shaking of student's heads in disbelief when they see or hear something they never considered or learned before in their education." It is at that moment that Craig made a change in the students' perception about a topic they only glanced over in history text books. "These films we produce offer a different perspective to understanding the human element." When the film has finished, Craig opens the discussion with, "What do you think?" The most numerous comment is, "It is depressing to see the faces of those who had to struggle day to day. I had no idea how difficult it was for those people." Craig, excited to hear that his students' perceptions have changed responds, "Mission accomplished."
Many instructors and teachers at different levels (3-12 and university) have used the film in their classrooms to enlighten their students of a difficult time in American history. Craig invites teachers and instructors to use the film and its resources to increase student's awareness of a time so different from our own.
There are two versions of the film, the education version and the full-length Director's Cut which has aired on PBS stations throughout the Midwest. Teacher resources for grades 3-12 are available on this website.
Learn more about the film and the project...

Expedition Nature's Realm Provides a Timeless look at how we Coexist with Nature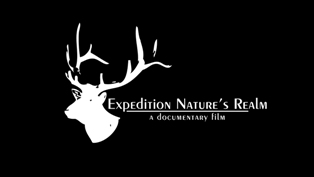 "We are nature. It is in our blood. It is our religion, our existence. Without it, we are nothing," is the line from the seventh episode titled, "The Full Circle." It explains the importance of coexisting with nature for the purpose of protecting it for our future children. The film explores the many facets of who we are with nature. Without trying to tell the viewer how they should think, the film only poses the questions in a philosophical manner so that they make up their own mind of how they consider coexisting with nature.
Watch and learn how you can revitalize your coexistence with nature.