tcpfilms » homepage
Tempestas et Caelum Productions
TCPArts :: Regina Rossi Sings with the ESO in Stagestruck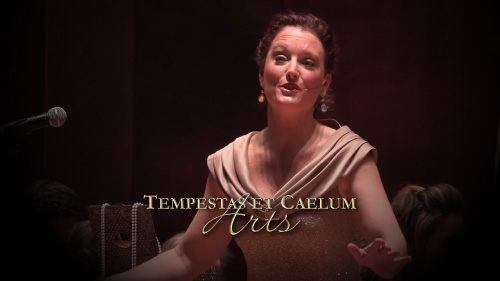 Eastern Symphony Orchestra accompanies Regina Rossi, under the baton of her brother Richard Robert Rossi, selections from Puccini, Sondheim, and others. Watch the entire concert here on TCPArts. Other works include Grieg's Piano Concert in A minor performed by Jeffrey Brown and Gordeli's Flute Concertino performed by EIU Concerto Winner, Eric Luminais.
TCPFilms Establishes New Division :: TCPArts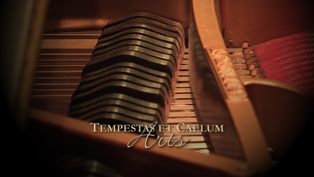 Experience the sounds of culture through the Eastern Illinois University Department of Music's ensembles featuring the Eastern Choral Ensembles, Eastern Symphony Orchestra, and the University Bands in several new series filmed on location at the Eastern Illinois University's Doudna Fine Arts Building. Watch and listen to music performed by these exceptional student ensembles under the direction of Richard Robert Rossi, Ph.D. and Alicia Neal, Ph.D.
Expedition Taiwan :: A New Experience for EIU Students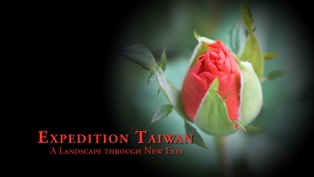 Are they nervous? Sure! Are they excited? Definitely! Ten thousand thoughts are going through the recently selected student travelers from Eastern Illinois University as they contemplate what cultural experiences await them in Taiwan.
On May 17, five students from various backgrounds will sit on a plane for their first international adventure. They are nervous and unsure about the experience for which they sign up. Host Cameron Craig believes this will be an eye opening experience they will remember for decades to come. Read more about this new addition to the TCPFilms Expedition Series...
Major Film, Expedition Endurance, Still in Production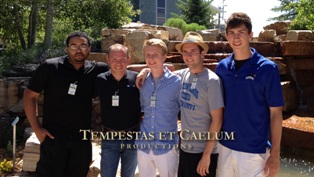 Between May 18th and May 30th, five members of TCPFilms traveled 5,530 miles to learn about water resource management in the Southwest United States. Along their journey they met with water resource managers, a president of a water agency, Bureau of Reclaimation public affairs person, and residents and farmers of Huron, California. The story of the members of the TCPFilms Family is an amazing one with first-time visits to new states and eye-opening first-time experiences in the Rocky Mountains and various national parks like Grand Canyon, Yosemite, and Rocky National Park. Read about their experiences on our Facebook page.