tcpfilms » homepage
Tempestas et Caelum Productions
New Things are Happening at TCPFilms
Over the last year, TCPFilms has expanded its landscape with ontinued research for documentary films, short films, and filming concerts for the Deparment of Music at Eastern Illinois University. The new expansion has recently included working with local and regional companies in producing short promotional products for the purpose of providing students with real-world experience.
Students who intern with TCPFilms work directly with clients in creating and completing professional products for private businesses. The benefit of this new venture is to provide our students with the experience many businesses and professional videography companies expect of students upon graduation.
If your company desires a professional and extremely affordable video product, contact Cameron Craig at cdcraig@tcpfilms.com.
TCPArts :: New Concerts are Now Available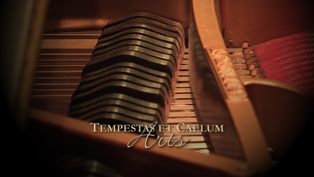 Experience the sounds of culture through the Eastern Illinois University Department of Music's ensembles featuring the Eastern Choral Ensembles, Eastern Symphony Orchestra, and the University Bands in several new series filmed on location at the Eastern Illinois University's Doudna Fine Arts Building. Watch and listen to music performed by these exceptional student ensembles under the direction of Richard Robert Rossi, Ph.D. and Alicia Neal, Ph.D.
Major Film, Expedition Endurance, Still in Production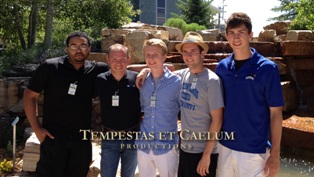 Between May 18th and May 30th, five members of TCPFilms traveled 5,530 miles to learn about water resource management in the Southwest United States. Along their journey they met with water resource managers, a president of a water agency, Bureau of Reclaimation public affairs person, and residents and farmers of Huron, California. The story of the members of the TCPFilms Family is an amazing one with first-time visits to new states and eye-opening first-time experiences in the Rocky Mountains and various national parks like Grand Canyon, Yosemite, and Rocky National Park. Read about their experiences on our Facebook page.